https://assets.carpages.ca/dealersite/prod-wp-ezee-credit/uploads/2022/12/leasing-a-car.jpg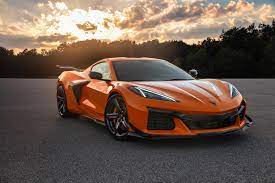 If you want to lease a car but have been turned down because of bad credit, forget about it. Dealership lease programs are now available for those with less-than-stellar credit scores.
The old days of having to take out a loan and risk foreclosure to get yourself a car are over; Leasing a Car With Bad Credit has made the process more accessible for everyone.
Leasing is an excellent option for those who are still looking for car financing for their needs. It is also ideal for those who want to try out an automobile without the hefty price tag.
Not only does leasing allow you to try a car before deciding whether or not to buy it, but it also offers you the chance to save money on your monthly payments by opting for the lower rate on lease plans.
What Can Leasing a Car With Bad Credit Help You With?
You can lease a car with bad credit if you have:
A bankruptcy on your record
An outstanding repossession on your record
Insufficient or no collateral for a conventional loan. Getting a lease will eliminate the need for costly collateral. You can show proof of income and still get approved for this alternative financing with bad credit. Leasing a Car With Bad Credit Allows you to rent a car without having the money upfront.
You don't have to be "perfect" credit to lease. Leasing a Car With Bad Credit Understands that not everyone has perfect credit. The program allows you to get the car you have always dreamed of, even if part of your credit history is less than ideal.
The program helps you get the best possible monthly payment by allowing you to choose a plan that works for you and gives you a low monthly price.
If you need to Lease a Car With Bad Credit, you can do so with one of the many available leasing companies. The programs available will allow you to get the best car at the best price.
The cost and convenience are your choices. You can choose whichever option works best for you to help you get and keep a low payment every month.
Leasing a Car With Bad Credit allows you to get the car of your dreams. If you choose the lease-to-own option, you can buy your car after the lease period. You can make your payments on time and save up for the big purchase.
The program can help you eliminate the clutter from your life by allowing you to get rid of whatever car you no longer need. You do not need to have an old car sitting idle in your driveway, taking up space.
Why Bad Credit Car Leasing?
If you have bad credit, it may be impossible to lease a car. However, programs available will help you get behind the wheel, even if your credit could be better.
You can now lease a car with bad credit because of the numerous leasing options available on the Internet. These programs allow you to get a vehicle at the best possible price and give you a chance to buy it if you choose.
Conclusion:
Bad Credit Car Leasing can help you get your dream car with bad credit and keep you within your budget. With the suitable options available, you can get a car and not worry about finding it in full.
Many options are available to help those with less-than-perfect credit scores to lease a car. The programs allow complete flexibility regarding payment terms and monthly payments, allowing customers to pay their costs through their resources.